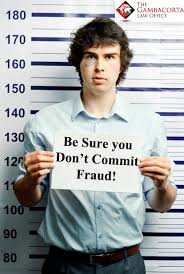 Providing false information in any type of U.S. Visa application will not only get you a denial but some serious penalties will follow and others who may have encouraged you could also be penalized by the U.S. government.
Entering wrong information in a visa application is deemed to be fraud against the U.S. government. The outcome of providing inaccurate information may end in a delay, or a denied visa and even disapproval of current immigration petitions.
Committing fraud with the intention of deceiving an immigration officer or the U.S. immigration system is breaking a federal law. Anyone involved with falsifying information or found to be involved with the falsification of information can be charged and prosecuted to the fullest extent of the law by a federal grand jury, once the matter is officially inspected by the Immigration and Customs Enforcement.
Examples of False Information:
Providing wrong Personal Information
Refusal to release previous Visa Denials
Hiding any past crimes or convictions
Legal name or False identification
Incorrect Date of Birth
Inaccurate financial information
False Information regarding marriages, divorce and other family members
Refusal to Make Reference to Previous Visa Denials
Every applicant is asked whether they have been refused a visa previously. Failure to make reference to previous visa denials may get you another denial. If you applied for a visa in previous years, all that information you submitted has been registered into the system and is accessible to the immigration official handling your application. Refusing to reveal any visa denials from previous years, is known as committing fraud.
Not Disclosing Criminal Background
During an interview every applicant is asked about their criminal history. Such information is already presently available to interviewing officers. Not disclosing criminal background for fear of getting visa denied could get you a visa denied, which is one problem. Another problem that may arise is if you hide an indictment or conviction or submit false information regarding your criminal history can result in some serious consequences.
What Happens if I Commit Fraud?
If you provided false information on a visa application with the intentions of hiding a specific crime and you get caught, you can be charged for committing fraud. Fraud is not taken lightly by the U.S. Immigration system and can be classified as a crime of moral turpitude.
Getting another U.S. visa will be more challenging and the applicant will find it hard persuading U.S. government officials. An applicant may stand a chance if they petition for a waiver of inadmissibility. Such waivers are available for the temporary (nonimmigrant) and permanent (immigrant) visa categories but are extremely difficult to get.
Call a Knowledgeable Immigration Law Attorney
Anyone who has been convicted for fraud when applying for a U.S. government benefit must consult a professional immigration attorney to decide what other options are available, if any. Contact The Gambacorta Law Office today by calling 847-443-9303 and schedule an office appointment.
Related Links :