In 1996, Congress established reforms to the U.S. immigration laws that removed a law known as Suspension of Deportation. This law was a form of alleviation from deportation or removal proceedings committed to illegal foreigners from around the globe.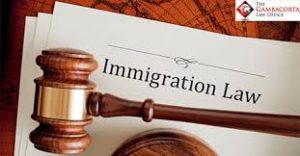 Undocumented aliens were privileged with applying for legal permanent resident status (LPR) if for a period of seven years while living in the United States of America they were able to prove continuous physical presence, good moral character and extreme hardship.
Though such law was terminated, the Nicaraguan Adjustment and Central American Relief Act (NACARA) allows people from El Salvador, Guatemala, Eastern Europe and also members of a class-action lawsuit identified as ABC (American Baptist Churches) to move forward in applying for LPR under the pre-1996 stipulations.
The rules and regulations are: if you are not being deported you can file NACARA relief from the United States Citizenship and Immigration Services (USCIS). Additionally, if you are not being forcibly removed you can petition for NACARA benefits from an Immigration judge.
Filing for NACARA, Suspension of Deportation
All applicants are required to individually complete Form I-881 which is available for free on the USCIS website. Applying for this process also requires that every family member follows the same procedure, this includes the applicant's spouse, minor children, and unwed adult sons and daughters. Everyone must pay a fee. The USCIS has given the option to all families that if they want a discount to have the entire family file at the same time.
Gathering Supporting Documents for NACARA
Every immigrant applying for NACARA status must collect the subsequent documents along with the application form:
Evidence of Nationality: every foreigner must submit documents that support they are a citizen of one of the countries that have been selected by NACARA. This means you will need to include a photocopy of your passport, birth certificate and/or naturalization papers.
Have Previously Applied for TPS or Asylum: To be eligible for NACARA Suspension of Deportation the primary applicant must have previously filed an application for Temporary Protected Status or Asylum. For proof of such previous application ensure to provide a copy of the old asylum or TPS Form.If you lost your former application, you can always petition by submitting a Freedom of Information Act request (FOIA) to the USCIS to retrieve a copy of your immigration record.
Previous ABC Application Form: If you have applied for ABC benefits in the past submit a copy of your registration form. Since the INS has lost several of the ABC application forms, the USCIS has made an exception to accept convincing testimonies at an interview or court hearing.
Proof or Date of Entry (DOE): Make certain that you show your date of entry. The U.S. immigration officials may be fine with accepting the arrival date shown on your TPS or Asylum application form. Do not forget to include letters of support from your traveling partners along with travel documentation to prove your date of entry.
Verification of your Uninterrupted Physical Presence in the United States: As long as you can prove to immigration agents that you have been in the U.S. for seven years before the date you submitted the Form I-881, this will help your case. If you have had charges of inadmissibility or are deportable on the basis of a serious crime, be sure to indicate that you have been living in the United States for ten years before you complete the Form I-881. Short-term visits may not be a problem for your continuous presence. The final decision is beyond your control as the USCIS will decide if a single trip of over 90 days or a few trips that accumulate over 180 days will affect your continued physical presence in the United States. Remember that every case is different so be patient with your attorney and the USCIS. What also helps your case is submitting copies of the most recent taxes, records of Social Security and school, utility bills, paychecks or stubs, rent payments receipts, bank statements, leases, letters of support from family and friends.
Prove good moral character and Extreme Hardship: Want to have a very strong case? Then do this. If you have a criminal history do not hide your criminal records, rather submit those to prove that if you were forcibly removed from the country, your U.S. relatives would suffer extraordinary and extreme hardship. If you have reports of voluntary departures or criminal documents that show you have been indicted, arrested, charged or convicted of a serious crime submit those along with strong evidence of your good moral character that deems you a second chance to living in the U.S. legally and that you deserve Legal Permanent Residency (LPR).Documents of membership to a church or social group may help you. Makes sure that your case is very convincing so you can gain favor from the officer who will be handling your case.
Make a Copy of Your Documentation for your Records: It is advisable that you make a copy of your full documentation packet before you send it via mail to the respective USCIS address.After sending in your application, the USCIS will provide you with a Biometrics Appointment document for fingerprinting. The USCIS and FBI work hand in hand to check your immigration and criminal history.If you are uncertain that a previous conviction of a minor crime may disqualify you from obtaining a U.S. government benefit, consult with an immigration attorney immediately to get help.
Consult With a Skilled Immigration Lawyer
Hiring an immigration lawyer will help you in many ways. You will be able to figure out your options and an immigration attorney will help you gather all the required documents, complete the application forms properly and hand in your packet on time.
The Gambacorta Law Office is here to assist you. Call us now at 847-443-9303 for a free first consultation and visit us at any of our office locations in Arizona and Illinois.