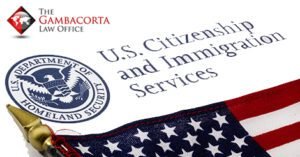 A U.S. Green Card that has a two year expiration date is a Conditional Resident Card. While the conditional resident status cannot be renewed, a Form I-751 Petition to Remove Conditions on Residence can be filed with the nearest USCIS office.
It is important that your application is submitted 90 days prior to the expiration date on your conditional green card.

However, this does not mean that you cannot apply a year before, to change status. You can apply anytime, even long before the 90 day time-frame. Make sure to file on time so as to not lose your immigration status.
Those eligible for removing conditional resident status are:
A foreign entrepreneur establishing a business in the United States of America
A spouse of a U.S. citizen whose marriage was less than 2 years old, who obtained his U.S. resident green card on a family based visa or entered the U.S. on an immigrant visa.
Adjusting Conditional Status for Entrepreneurs
A conditional green card for entrepreneurs, also known as investors, is valid for two years. Ninety days before your expiration card expires, you must petition with the United States Citizenship and Immigration Services (USCIS) to remove conditions and adjust your immigration status.
The goal is to show USCIS you are deserving of a change of status that:
your intentions in establishing a commercial enterprise was not to violate the U.S. immigration laws.
You have invested the required capital.
You are actively participating or are involved with your business
You have generated employment for a minimum of 10 U.S. workers.
Thousands of people err in this area because the process has been taken lightly and when it's time to provide the required supporting documentation foreigners are not ready.
It is important to pay attention to the 2 year time-frame granted on a Conditional Resident Status and the stipulated 90 days time period for the submission of a Petition for Investor to Remove Conditions on Form I-829, before it expires.
Failure to file petition early or whether USCIS denies removal of conditions on resident status will demand that USCIS starts removal proceedings against applicant resulting in a forceful relocation back to home country.
It is in your best interest to consult with an immigration attorney for a full scope on the process for removing conditions for U.S. residence.
If for some justifiable reason or circumstance beyond your control, you were unable to file a petition with USCIS, your attorney may be able to persuade USCIS and USCIS might allow you to submit Application Form I-829 late.
Removing Conditional Residency Based on Marriage
This condition is for immigrants whose marriage is less than two years old and were able to obtain a two year Conditional Resident Green Card after having received approval from USCIS for their U.S. residence or after having entered the United States after obtaining immigrant visa from a U.S. Embassy or U.S. Consulate in designated home country.
According to USCIS the two year stipulation granted on a Conditional Resident Status is another opportunity for the U.S. Spouse and Foreign spouse to prove that their marriage is genuine.
This also allows time for USCIS to see whether the foreign spouse intentionally married a U.S. citizen to obtain immigration status or to genuinely start a life as a family.
From the beginning of the process you were asked to provide marriage bona fide documents before you obtained your conditional resident status and at the second time around you will need to provide identical documents that covers the two years spent together while on a conditional resident visa. Then you must file Form I-751 Petition to Remove Conditions of Residence.
Requirements for Removing Conditions on Resident Status
Certain eligibility requirements are:
File Application Form I-751 Petition to Remove the Conditions of Residence.
Your marriage must be over two years old.
The marriage must have been entered in good faith.
You must have not married a U.S. citizen spouse simply to avoid the immigration laws.
Both spouses must submit application Form I-751 to remove conditions at least 90 days prior to expiration date on U.S. Conditional Green Card.
Negligence in following proper procedure will result in the beginning of removal proceedings, losing one's status and then being forcibly removed from the country.
If you find yourself in a situation like this, do not wait any longer to speak with an immigration attorney.
After Your Submission of Form I-751
When your Application has been submitted, USCIS will notify you they have received your packet. Then your case will go into processing and when it has been completed, the USCIS office will send you a receipt notice.
Ensure to make a copy for yourself and store this document in a safe dry place as it proves the validity of your immigration status.
You must continue waiting a pending decision from USCIS. As the process continues you will need to schedule a biometrics appointment for your fingerprinting; this is to check your background.
Then you will be called in for an interview and a decision will be made by USCIS whether you qualify for conditions to be removed.
Also Read: Common Reasons A Green Card Is Denied
Consult with an Expert Immigration Attorney Today
Be confident that with the assistance of an immigration attorney you will only need to provide the required supporting documentation as your immigration lawyer will walk you through the entire process.
Feel free to call The Gambacorta Law Office today at 847-443-9303 for a consultation at any of our office locations in Arizona, Illinois.
Learn more about differentiating between u.s. citizenship and a u.s. green card.