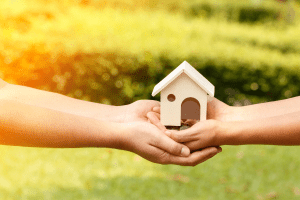 Public housing is a program funded by the Department of Housing and Urban Development (HUD). It enables low-income families, the elderly, and people with disabilities to access affordable homes and apartments. Currently, some circumstances allow noncitizens to reside in public housing so long as meet the following requirements.
The recipient of public housing is not considered a "public charge."
At least one person in the household must be eligible to live in the house based on their immigration status.
Undocumented immigrants may reside in the home, but their household's subsidy will be pro-rated, which will result in higher rent.
HUD recently proposed a new rule that would prevent undocumented immigrants from accessing federal housing assistance. If this law passes, it will not only affect undocumented immigrants, but it will also affect legal immigrants who qualify for public aid. Here are a few changes that would occur.
Tighter Screening Process
Under the current laws, anyone applying for public housing is required to pass an immigration screening process. HUD does not track the immigration status of other family members living in their household who don't claim benefits.
One key element of HUD's proposed rule is to strengthen the immigration screening process required for public housing benefits. This means checking the immigration status of all residents, not just the ones applying for assistance. By using Systematic Alien Verification for Entitlements Program (SAVE), a program administered by the Department of Homeland Security, they can quickly verify immigration and citizenship status.
Mixed-families Won't Qualify
Currently, undocumented immigrants don't qualify for public housing assistance. Families of mixed-immigration status, however, are allowed to live in public housing as long as at least one member is eligible. This includes any children who were born in the U.S. Mixed families entail any household that consists of both U.S. citizens and undocumented family members living under the same roof. Mixed families can receive government subsidies, but only enough to cover those who are documented. For example, if a mother is living with her U.S. born children, the children can qualify for assistance, but she does not.
This will change if the new rule goes into effect. As opposed to adjusting the family benefits to exclude those who are undocumented, families in public housing would have their aid revoked if an undocumented family member continues to live there. This can be especially troublesome for mixed homes where the undocumented family member is the head of the household or unable to work. For example, many homes include a grandparent. This new rule would mean that the family would not qualify for assistance if they continued to allow the grandmother to live with them. They would have to make the difficult choice between staying in public housing while the grandma is forced to find a new place to live, or forgoing assistance.
Contact The Gambacorta Law Office for Assistance
Understanding the rules regarding public housing are confusing and change periodically. If you have any questions about how public housing applies to undocumented immigrants, please feel free to reach out to us. We can help you understand the current laws, and how the new rules would affect you and your family. Contact the immigration attorneys at The Gambacorta Law Office at 847-443-9303 today.
 Additional Resources: