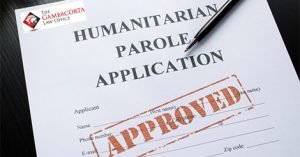 Recipients of a DACA status may sometimes have the need to travel outside of the U.S. either for a family emergency or some other circumstance beyond their control.
When confronted by a situation like this many individuals are afraid to travel overseas for fear of losing their DACA status and not being able to legally reenter the United States.
Thanks to Advance Parole, DACA holders can now enjoy the privilege of travelling in and out of the U.S. without losing their status.
Before intending to travel abroad find out if there are any risks, this way you can be prepared for any unexpected incidents.
Risks While Travelling with a DACA
Simply put, a DACA status is not sufficient to grant a person an exit and an authorized reentry into the country. Always apply for an advance parole before travelling.
Many have departed the country without an advance parole and upon reentering the U.S. have been denied reentry and their DACA status revoked.
An approval for an advance parole does not secure reentrance. Be mindful that the Customs and Border Protection (CBP) agent that checks you in upon your entry has the authority to deny your reentrance if he or she finds that you are "inadmissible" for security or health reasons.
(In certain instances you are less likely to be found inadmissible based on your previous unlawful presence in the United States and the three or ten year bar that is likely the penalty for breaking the law, since this bar requires an "exit" and leaving with advance parole is not recorded as a departure).
While crossing the port of entry; do not argue with officer that confronts you but be rather answer all questions accurately and to the best of your ability.
If you have a pending order of removal or deportation on your immigration records (Possibly because after an immigration court ordered you deported, you refused to appear before an immigration judge) and you leave the country.
This can be seen as you not following through with your deportation order. Not showing up before an immigration judge and just leaving the U.S. can affect you in the future.
You will be denied entry into the United States for several years depending on the reason why the order of deportation was made against you. It is advised to visit an immigration attorney.
With the help of an immigration lawyer your immigration proceedings can be reopened and closed again based on the DACA approval.
DACA Beneficiaries Eligible for Advance Parole
Going on a vacation will not guarantee you an advance parole travel document. You must prove to immigration officers that not only do you have a DACA status but that you are deserving of an advance parole and that your reason for travelling validates the purpose of your travel. For example:
Employment Reasons: which involves required assignments/tasks/projects abroad, or client meetings, conferences, interviews, and training in pursuit of obtaining a job with a U.S. employer.
Emergency Humanitarian purposes: which requires medical assistance, attendance of a family member's funeral, visitation of sick relative or any other emergency relating to family.
Educational Objectives: participating in a studying program overseas or conducting academic research.
Providing a valid reason is not enough. The applicant must also submit authentic documents that support the intended purpose of travel.
If in any occasion the pursuant of an Advance Parole is uncertain about application and travelling; consult with an immigration attorney.
Applying for Advance Parole with a DACA Status
If you wish to seek advance parole you must follow procedure by submitting the following documents:
A completed Form I-131, given by USCIS.
A photocopy of the biographical page of passport or driver's license.
Evidence of approval of DACA (Form I-797).
Supporting documents that verify the purpose of your travel.
Data regarding the specific planned dates of travel and the length of your trip.
Lastly an application fee. Visit the USCIS website regarding fee.
Getting help from an immigration lawyer is beneficial this way you know that you will fill out the form properly and will provide the necessary documents to support your application for advance parole.
Approval of an Advance Parole Application
Once USCIS grants an approval for your advance parole application, a document (Form I-512L, Authorization for Parole of an Alien into the United States) will be sent to you.
When travelling either by land, air or water; be sure to present the original document to immigration officers at the port of entry before entering the United States. Always ensure that you are aware of the expiration date.
Seek Legal Advice
If you are still uncertain on how to proceed with application for advance parole; seek legal advice. The Gambacorta Law Office and team is here to help you every step of the way. Feel free to call us at 847-443-9303 for a consultation.