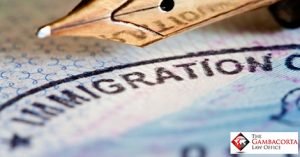 H-1B applications will be accepted by USCIS as of April 1, 2016 for the fiscal year 2017. The H-1B visa program is used by U.S. businesses hiring immigrant workers in professions that demand a high level of specialized knowledge in disciplines such as computer programming, engineering and science.
The cap for H-1B visas for the Fiscal Year 2017 is 65,000. The first 20,000 H-1B applications submitted from individuals who possess a Master's degree or higher are excluded from the 65,000 cap.
USCIS has a unique system that alerts officers when they have received over 65,000 petitions within the first 5 business days. The department has control of the number of petitions submitted and publicizes when the H-1B cap has been topped.
In case USCIS collects an excessive amount of petitions, they will activate their computerized lottery unit to choose the amount of petitions needed to meet the cap.
This means that all those submissions not chosen will be declined and even those submitted later will be rejected after the cap has closed.
Premium Processing Petitions
All H-1B petitioners will be able to continue to seek premium processing along with their H-1B applications. Take note that for this year USCIS has modified their premium processing activity because of previous premium processing receipt levels and the probability that the H-1B cap will be reached in the first five business days.
All H-1B petitions requesting premium processing submitted after May 16, 2016 will not be accepted, USCIS will then initiate processing premium applications; this will be done so that entries for cap-subject H-1B petitions can be prioritized.
Submitting Your H-1B Application
Every H-1B applicant is prompted by the locations of the training or temporary employment and the address of a key commercial business will dictate the venue at which a Form I-129 packet must be delivered, in spite of the different locations each industry is located in the United States.
Make certain that you follow these instructions. Carefully examine where you need to write the address you are sending your package.
For example: the temporary employment or training will be in different locations and the address found on page 1, part 1 on the Form I-129 is for your key business office.
When writing a home office as a work site locality, look at Part 5 question 3; USCIS will view this as a separate and recognizable address.
Be reminded that every rule and regulation put in place must be adhered to by all H-1B applicants when preparing their petitions. Failure to comply may result in delays when processing and when requests for evidence are made by USCIS.
The USCIS office has also created specific information that includes a non-mandatory checklist, Form M-735, a non-compulsory checklist for Form I-129 H-1B Applications with instructions on how to fill and submit an FY 2017 H-1B petition.
The optional checklist for FY 2017 will be accessible soon. On the date USCIS receives correctly filled applications along with suitable applications fees, those petitions will be considered accepted.
Need Professional Immigration Attorney in United States
For more information on the H-1B nonimmigrant visa program and present Form I-129 processing times, contact a professional immigration attorney.
The Gambacorta Law Office is committed to helping you with your immigration case. Feel free to call us at 847-443-9303. Our offices are in Arizona and Illinois.