After intense prodding and pressure from certain immigrant groups, The White House made a declaration of a new policy that will accelerate the process of allowing family members related to World War II veterans into the United States.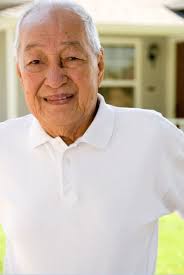 The policy set in place is supported with other efforts established by President Obama's administrative actions that will enhance the United States Immigration System by helping to avoid those long waiting time frames which may have taken up to 25 years for family members of Filipino Veterans who are currently U.S Citizens or authorized permanent residents, to legally enter the United States.
Other government agencies working hand in hand with the White House to expedite such cases are the Department of State (DOS) and the United States Citizenship and Immigration Services (USCIS). Applicants are reminded that the application process and every decision made will be based on each case. Supporters advocating for this policy are hoping that it is applied sooner than later.
Better Days Are Yet to Come
Executive Director of Asian American Advancing Justice (AAJC) has stated since the declaration of such policy they have been celebrating.
In 1941, over 260,000 Filipinos replied to U.S President Franklin D. Roosevelt's Call to combat against the Japanese, alongside American Soldiers. In 1945 after the war, President Roosevelt promised Veterans' benefits as well as United States Citizenship to the Filipinos. Such promises took almost 50 years to be fulfilled. These veterans have since then been waiting for their children to come to the United States of America.
The reason behind such a long wait is that annually, every country can obtain up to 7 percent of the 226,000 family-sponsored visas. This waiting time frame has surpassed several years to even decades for Filipino American families. Needless to say from the 4.2 million individuals waiting for a family-sponsored visa, about one-third are from the Asian continent, which includes the Philippines, China, Vietnam, Bangladesh, Pakistan, and India. Through it all better days are yet to come for these families.
An Urgent Need for the Reunification of Filipino Veterans and Their Families
Many immigrants supporters are hoping that the United States government along with the USCIS will execute such policy rather quickly. According to the National Chair of the National Federation of Filipino American Associations, JT Mallonga, Filipino immigrants are very pleased to receive such good news that the World War II Veterans will soon be able to join their families living in the United States. Mallonga stands in solidarity and is overjoyed for the Filipino Veterans and is pleased with the latest executive order made by the Obama administration.
Approximately 6,000 Filipino war veterans have been known to be living in the United States but are in dire need of great assistance from their families.
Additionally, the waiting process for Filipino Veterans has been quite painful and it has been even more painful to see most of our heroes longing to be reunited with their families and loved ones. Thanks to the Obama administration our ailing heroes will have their dreams come true.
The Parole Option Still in Progress
While parole is an alternative option granted by the Immigration and Nationality Act (INA), this only temporarily permits individuals to enter the United States of America, applicants must have a high priority, meaning; either an emergency or a serious reason for petitioning entry into the U.S.
The Obama administration is still in the process of providing precise details towards meeting the requirements for qualification for this parole process.
However, many have voiced their concerns since this work in progress comes from Obama's administerial actions and his presidential reign is coming to an end in 2016.
However, many support groups have envisioned the challenges that may arise and Erin Oshiro AAJC's Immigration and Immigration Rights Program Director has voiced that several other groups standing in solidarity are continuing to push for the reunification of Filipino Veterans with their families.
If you are a Filipino Veteran and have a family member that needs an accelerated entry into the United States of America, please don't hesitate to contact The Gambacorta Law Office. We are licensed to practice Immigration Law in Illinois and Arizona.