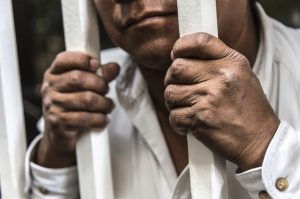 The United States government has several reasons for deportation. In fact, the United States Immigration and Customs Enforcement (ICE) can remove any individual that is not a legal citizen and even those holding green cards.
Deportation or forcible removal from the country can be a very depressing experience, it can even start to affect you physically.
Every year immigrant families living in the United States are devastated when a family member receives a notice to appear before an immigration judge.
If you are being faced with possible forced deportation, then it is time to find an immigration lawyer that can assist you.
The Most Recurrent Reasons for Deportation:
Misconduct and Violent Crimes
Fraud
Money Laundering
Crimes Committed with a Firearm
Narcotrafficking
Possession of Drugs
Child Abuse
Sexual Assault
Battery
Kidnapping
Murder
Unauthorized Entry or Illegal Re-Entry into the United States
Unlawful Voting
Abetment of a Crime or Crimes
Willingly Assisting an Illegal Foreigner to Live in the Country
Participating in Exploiting Activities that are Considered Damaging to Society
How to Beat the Odds…
When you receive a Notice to Appear, it does not mean, it is the end of the world.
The good news is that you can retain an Immigration Attorney and they can become your advocate and fight in defense of your case.
Apply for Asylum – This simply means that if you can clearly provide proof that you have been a victim while living in your country and that returning to your home country is life-threatening or you have been oppressed because of your gender, race or religious differences, you may qualify for asylum.
Terminate Deportation – If you can provide proof that you have been living in the United States for a period of ten years, and that you have been an abiding citizen, with excellent character and that your deportation will affect your family and dependents, you may qualify for termination of your deportation. Better yet, you can apply for legal permanent residency.
Adjustment of Status – Your current relationship to a family member, spouse or sibling may change the route of your deportation process and it could possibly be terminated under the grounds that you qualify. Once approved by an immigration judge, your deportation will be terminated and your status adjusted.
Don't Wait, Call Today!
Consulting with an Immigration Lawyer after you have received a Notice to Appear can help make your life less stressful.
If you are going through a difficult situation that involves immigration law The Gambacorta Law Office is here to defend and protect you.
With our professional services, we will assist you in every possible way.