Foreign students holding an F-1 student visa have the options to extend their student visas after completing their studies.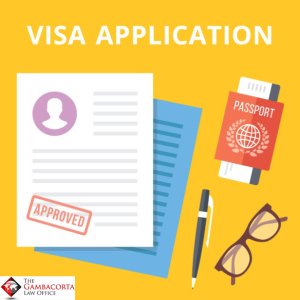 In fact there are thousands of students worldwide who annually enter the U.S with with an F-1 Student U.S. visa to further their education.
In past years students have enjoyed their time while studying in the U.S. so much that they have decided to stay for a longer period of time after they complete their educational or academic program.
A U.S. student visa is not designed for students to permanently live in the U.S after their graduation, but there are exceptions and they can extend their time under certain stipulations and may require the assistance of an experienced immigration lawyer.
Requirements for F-1 Student Visas
For students to study in the United States of America they must acquire an F-1 student visa that allows them to be enrolled at a seminary program, conservatory, language training program, elementary or high school, college or university. A student must follow certain stipulations to qualify for an F-1 Student U.S. Visa, these include:
Registered at an academic institution.
Actively participating in a school authorized by the Student and Exchange Visitors Program, and Immigration and Customs Enforcement.
Enrolled as a full-time student.
Fluent in English or officially accepted in a program designated to become skillful in English.
Able to financially support his entire academic program.
Planning to return to home country.
Possibilities after Completing Academic Program
Students who may desire to live and work in the U.S. after their graduation may want to apply for the Optional Practical Training Program (OPT) that grants them the opportunity to work in their field of study so as to gain working experience.
Students under an F-1 status who graduated may be eligible to apply for a 12-month extension for the OPT after each completed level of education. Example, a student who has freshly accomplished a Bachelor's program can apply for 12 months and then 12 more months for the OPT after achieving his Master's degree.
Undergraduates who obtain their degrees in mathematics, engineering, technology, and science can file for an extra 17 months for the OPT. Students with these special degrees may only be able to file an extension once.
Consulting with an Immigration Attorney
Thousands of students file for their F-1 U.S. Student Visa applications in hopes of pursuing their goals and dreams, are denied entry into the U.S. because they incorrectly fill out their student visa applications. It is encouraged that those who intend on pursuing an education seek out an expert immigration attorney for assistance.
If you have any questions concerning your F-1 U.S. Student Visa application or a visa extension please visit The Gambacorta Law Office website or call us at 847-443-9303 for an office consultation. Our offices are situated in Arizona and Illinois.
Also Read :